The baseball t-shirt is the perfect clothing article to have at hand. It's an essential item in your wardrobe and an excellent way to support your favorite sport. Whether you're looking for cool designs, funny sayings, or cool slogans, this article will give you the information you need to find the perfect t-shirt!
What Is A Baseball T-Shirt Design?
A baseball t-shirt design is a shirt that has been specifically designed for those who play baseball. The shirt usually has the team name and logo on the front and often the player's name and number on the back. The shirt may have other designs or messages on it as well.
Why Would Someone Want A Baseball T-Shirt Design?
There are a few reasons why someone might want a baseball t-shirt design. For one, it shows support for their favorite team. It also allows the player to show off their style on the field. Additionally, it can help promote team spirit and unity among teammates.
Why Are They Important?
Whether you're looking for a new design for your baseball team's t-shirts or just for inspiration, we've got you covered. This blog post will share some of the best baseball t-shirt design ideas we've seen.
Why are they important? T-shirts are one of the most essential equipment for a baseball team. They help players stay relaxed and comfortable during games and practices and can also be used to show your team's support. T-shirts can also be designed to promote your team or raise funds for your program.
How Can You Create Your Shirt Design?
There are a few things to consider when creating your shirt design. First, you'll need to decide on the style of the shirt. There are three types of shirts: sleeveless, short sleeve, and long sleeve. Each has advantages and disadvantages, so you'll need to decide which is right for you.
Once you've chosen the shirt style, you'll need to select a color scheme. You can either choose a pre-existing color scheme or create your own. If you're creating your own, try to use colors that complement each other. For example, if you're making a shirt for a baseball team, you might want to use the team's colors.
Next, you'll need to come up with a design. This can be anything from a simple logo to an intricate design. If you're unsure what you want, try looking at other shirts for inspiration. Once you have an idea of what you want, sketch it out or create it in a program like Photoshop.
Finally, you'll need to choose a printing method. There are two main methods: screen printing and direct-to-garment (DTG) printing. Screen printing is more traditional and tends to be cheaper, but DTG printing gives you more control over the final product. Decide which method is suitable for you, and then find a printer who can do it.
What Should You Include On The Design?
There are a few key elements that you should include in your baseball t-shirt design. First, you'll want to include the team name or logo. This will help people identify your team and show your team spirit. You may also want to include the players' names or numbers. This can help people keep track of their favorite players and show support for them. You'll also want to choose an eye-catching design that is easy to read. Bright colors and bold fonts are always a good choice.
What Should The Back Of The T-Shirt Say?
The back of the t-shirt should say "Baseball is Life." This is a great way to show your team spirit and support for the game. It also shows that you are dedicated to the sport and enjoy playing it.
Another option for the back of the t-shirt could be "I Love Baseball." This would show your support and love for the game, and it would also let others know that you are a fan of the sport.
Another option could be to simply put the team's name or logo on the back of the t-shirt. This would show your support for the team and would be a great way to show your team spirit.
Whatever is decided for the back of the t-shirt, it should show support for the sport of baseball and let others know that you are a fan.
What Colors Should You Use For Your T-Shirts?
There are a few different things to consider when choosing colors for your baseball t-shirts. The first is the color of your team's uniform. You want your t-shirt design to complement the colors of your team's uniform, so choosing a color scheme that will work well together is essential.
Another thing to consider is the color of the shirt itself. White shirts are the most popular choice for baseball t-shirts, but you can also find shirts in other colors, like black, gray, or even navy blue. If you're looking for a shirt that will stand out, you can try a bright color like orange or yellow. Make sure that the color you choose will appear well on the shirt material.
Once you've chosen a few colors that you think will work well together, it's time to start thinking about your design. You can use one or two colors for your design, or you can go all out and use three or four colors. Make sure your design is legible and easy to read from a distance. If you're unsure where to start, plenty of online resources and templates can help you create an excellent design for your team's shirts.
In conclusion, baseball t-shirts blend fashion and sport creating a unique and comfortable style. A trend that emerged from America as part of the casual chic fashion, baseball t-shirts are versatile, adaptable and comfortable. They are easy to wear casually or dress up for a more polished look. Whether you're a long-time baseball fan or not, the baseball t-shirt trend provides a practical and stylish option for anyone looking to incorporate a sporty vibe into their daily wardrobe.
Blog writer: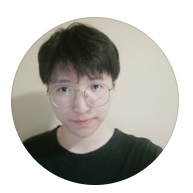 Mingus Yang - An experienced fashion blogger who has been working with Evaless for several years. With a passion for women's clothing, Mingus has written numerous articles on the latest fashion trends, styles, and accessories. He specializes in various clothing topics, including ripped jeans, patriotic clothing, heart clothing, skeleton clothing, sunflower clothing, and various festival clothing topic writing.
His expertise in the fashion industry has made him a valuable asset to Evaless, helping the brand to stay ahead of the curve and offer their customers the latest and most fashionable clothing options. Mingus is dedicated to providing his readers with informative and engaging content, and his love for fashion shines through in every article he writes.