The Best Christmas Clothing For Adults Who Want To Stay On Trends
Attempting to stay on trend can be a bit overwhelming when searching for Christmas clothing. In this post, we'll go over the best Christmas clothing for adults that offers something for everyone without compromising comfort or style.
What to Wear on Christmas
Christmas is a time to be with family and friends, enjoy the festivities, and let your hair down. But what to wear on Christmas day? If you want to stay on trend and look your best, here are some tips for what to wear on Christmas.
Wear something festive: Whether it's a festive dress or a festive top, choose something that will brighten your day. You can also add accessories like Christmas earrings or a scarf to complete the look.
Accessorize wisely: Whether wearing a dress or trousers, make sure to add some jewelry and accessories. A necklace or bracelet can add pizzazz to an outfit, while booties or a hat keep you warm.
Remember the coat: Even though it might be uncomfortable in colder weather conditions, it's essential to have a coat on hand, so you don't get too hot or too cold. And if you're going out for dinner afterward, pack extra clothes in case the weather changes!
Clothing trends for adults
Looking for some Christmas clothing ideas that will keep you on trend this year? Here are some of the best clothing trends for adults:
Metallic clothing is always a popular choice for Christmas, and it's not hard to see why. Metallic materials look fantastic against the cold winter weather and add a touch of glamour to any outfit.
Floral prints - These are definitely in trend right now, so if you're looking for something special to wear this holiday season, go for a floral print dress or top.
Bow ties - The bow tie is another classic favorite that's making a comeback this year. They add a bit of fun and personality to any outfit, which is perfect for the holidays.
Oversized sweaters - If you're looking for something extra warm and comfy to wear this winter, opt for an oversized sweater instead of a regular one. You'll be able to stay warm even when the temperatures drop below freezing!
Christmas jewelry - If you are planning a Christmas party, consider adding some jewelry to the event. Jewelry is a great way to add a festive touch to the party. It doesn't have to be expensive, and many options are available. You can choose to purchase jewelry from the party's host, or you can shop online to find some unique pieces. Regardless of which option you choose, you will be able to find jewelry that won't break the bank and will add a little bit of sparkle to your party.
Bags and Handbags - Many bags and handbags are perfect for Christmas parties. You can find them at many stores like Target and Walmart. For Christmas parties, some of the bags and handbags are clutch-style handbags, satchels, and tote bags. These bags are often made out of glittery fabrics. They are perfect for a Christmas party because they are small and easy to carry around. However, if you prefer to avoid carrying a small bag, you can find larger bags, often made of leather. These bags are often made out of a luxury fabric like suede and have many compartments for storing all of your items.
You can find a variety of different types of clothing. It means that you have a lot of options when it comes to deciding what types of clothing to wear at your party. The best way to find what types of clothing are popular these days is to research what clothing trends are. You can do this by looking at what celebrities are wearing, what magazines are talking about, or what clothing trends are on social media. You can also do a little research and see what types of clothing are popular these days.
Stay On Trends
If you're looking to stay on trend this holiday season, a few pieces of clothing will work well for you. A fitted blazer is perfect for a business casual setting, and a denim jacket will look great with any ensemble. And if you want to keep things simple, wear a black dress or skirt. Of course, there are various other options available as well, so there's sure to be something that fits your style.
Finally, it's important to remember the weather when shopping for Christmas clothing. If it's cold outside, remember layers! And if it's hot outside, consider wearing lighter-weight pieces so that they can air out during the day.
Locate A Place Where To Buy
If you are looking for some new Christmas clothes, there are a few places you can go to purchase them. You can go to a specialty store or a department store. If you want a unique experience, you should check out some of the shops that are located in the downtown area. These shops are fun and offer a lot of exciting designs and colors. If you want to go to a more affordable store, you should visit your local thrift shop. Alternatively, you can check out some of the online stores. These online stores offer a lot of good quality and unique designs.
How Trendy Evaless Online Clothing Stores?
Evaless® Online Clothing Store offers a wide variety of clothing options for adults who want to stay on trend. Their clothing is always in season and current, so you can be sure that you'll look your best all year round. They also offer a wide range of sizes and styles, so you're sure to find something that fits your unique personality and style. Plus, their prices are very reasonable, making them an affordable option for anyone looking for high-quality clothing that's trendy and on-trend. So if you're looking for stylish clothing that will look great year-round, consider checking out Trendy Evaless® Online Clothing Store!
Blog writer: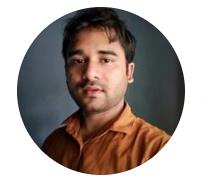 Purna Chandra - A talented clothing professional blog writer, he has extensive knowledge and experience in the fashion industry. With a keen eye for detail and a passion for clothing, this writer has written numerous informative and engaging articles about fashion trends, styling tips, and the latest fashion news. Their writing style is captivating and easy to read, making them an expert in their field. From sustainable fashion to haute couture, this writer has a wealth of knowledge on all things clothing related and is committed to providing readers with informative and valuable content.